Vet Hunters won't rest until no veteran is homeless.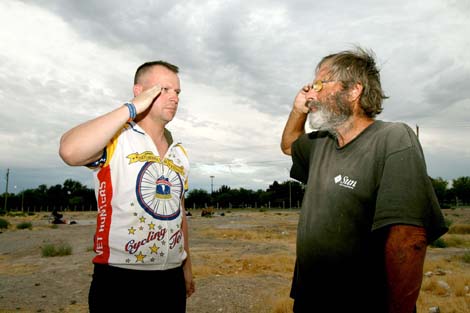 A group of Army reservists and soldiers were sick of seeing homeless vets and decided to do something about it: They formed a group that would find and help homeless vets across greater LA. They called themselves the Vet Hunters Project and since their founding in 2011, they've rescued over 2,000 homeless vets across the country using their own money and resources.
My feature on the Vet Hunters for the Reserve Officers Association's magazine is a feel-good story about how anyone can do alot of good as long as they have the heart.